15
Register Localvantia merchants in your area.
Q: What is considered "local?"
If the merchant is located close enough that you'd be comfortable driving to visit their store or have a meeting as their Account Manager on short notice, they can probably be considered local for you.

Q: How will merchants be convinced to opt in to the Localvantia program?
For starters, Localvantia can clearly be seen as one of the easiest, most affordable methods available for them to create new customers and sales. Being a Localvantia merchant also gives them access to great free tools to help them increase their sales. And then there's this: All prospective Localvantia merchants are advised of the number of current SFI affiliates and TC members in their area. Imagine being a merchant and being able to sign up for Localvantia and immediately tap into dozens, hundreds, or even thousands of area affiliates and TC members hungry for free rewards! And we make sure all those affiliates and members are aware of every Localvantia merchant in their area. That is, we prominently and directly promote Localvantia merchants to all our affiliates and members!
Join me, Larry Watson, and I'll personally help you build a second income with top rated SFI—now in its 20th year!Click here to join my team and get started FREE today!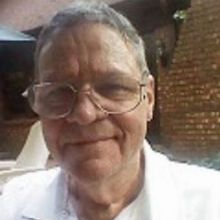 14